BLISS KEYS

—its name inspired by Joseph Campbell's invitation to "follow your bliss"—is for you if trying to succeed in a world that doesn't support your sensitive nervous system has exhausted you. If you are feeling stuck and yearning for a change, this workbook can help you. Lovingly gentle, yet firm, grounded, and multidimensional, Bliss Keys teaches hands-on methods for harnessing the creative energy of your emotions, remembering what you are here for—your soul's purpose—and programming yourself for integrity, happiness, and success; on your terms.
Find a Copy on Amazon
"Bliss Keys is powerful, practical and guides you on your path to purposeful self-actualization and deliberate co-creation.​"
Mary Morrissey
CEO, Life Soulutions
Breaking Out Gently

This self-illuminating, transparently written coaching memoir illustrates how to release an old, outmoded paradigm while maintaining peace and balance. It interacts with the reader, offering prompts to go on their own journey of self-discovery.
Get a Copy on Amazon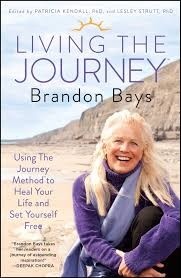 "Breaking Out Gently is an insightful and moving book packed with practical wisdom. If you are willing to be truthful and challenge yourself, it offers an opportunity to embrace life's realities, clear unhealthy beliefs, and step into a new experience of wholeness and clarity. A fascinating and valuable read."
Brandon Bays
CEO The Journey™, Best-selling author
Here's what they said about the book.
The Art of Dying is the Art of Living
I cannot imagine the emotional burden Veterans carry after experiencing war.
I know the inner war of the mind well, but to live through an actual war and see your friends die, and then try to come...
Read More
Blisskeys.com Has Answers on How to Deal with COVID-19 Grief
MALIBU, CA / ACCESSWIRE / November 23, 2021 / The COVID-19 pandemic has wreaked havoc on the mental health of people all over the world. Collectively, the world has been...
Read More