BLISS KEYS
Step into the transformative world of the Bliss Keys Program™—a mix of emotional DNA healing, psychological reframing, and mind-over-matter coaching, thoughtfully curated by Francisca.
This is a collection of methods that helped me break free. After tens of thousands of coaching hours, these practices have pulled people out of the void, helped them rediscover meaning, find their true purpose, and heal their lives and relationships.
Every page is down-to-earth, inviting you to start a journey that's not about perfection but real, tangible change. So, grab a seat, dive in, and get ready for an enlightening ride. Your inner hero is ready and waiting.
Find a Copy on Amazon
"Bliss Keys is powerful, practical and guides you on your path to purposeful self-actualization and deliberate co-creation.​"
Mary Morrissey
CEO, Life Soulutions
Breaking Out Gently
The essence of Francisca's journey is encapsulated in this coaching memoir, distinguished not as a polished masterpiece but as a raw and ruthful narrative akin to the unfiltered pages of a personal journal. These writings unveil the transformative power inherent in embracing the often painful and unvarnished truth, a crucial aspect of the healing process. Through these candid reflections, readers are invited to let down their masks, confront their shadows, and embark on the journey of self-love and acceptance. Francisca's books stand as authentic guides for those aspiring to embody a holistic paradigm in their personal and professional lives, demonstrating that true healing begins with an honest and unapologetic exploration of one's inner self.
Get a Copy on Amazon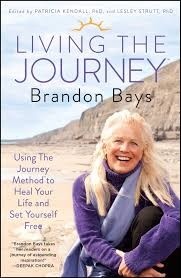 "Breaking Out Gently is an insightful and moving book packed with practical wisdom. If you are willing to be truthful and challenge yourself, it offers an opportunity to embrace life's realities, clear unhealthy beliefs, and step into a new experience of wholeness and clarity. A fascinating and valuable read."
Brandon Bays
CEO The Journey™, Best-selling author
Here's what they said about the book.
The Art of Dying is the Art of Living
I cannot imagine the emotional burden Veterans carry after experiencing war.
I know the inner war of the mind well, but to live through an actual war and see your friends die, and then try to come...
Read More
Blisskeys.com Has Answers on How to Deal with COVID-19 Grief
MALIBU, CA / ACCESSWIRE / November 23, 2021 / The COVID-19 pandemic has wreaked havoc on the mental health of people all over the world. Collectively, the world has been...
Read More