Why Invest In Leadership Coaching? 
In the dynamic landscape of leadership across diverse realms—from the corporate world to entertainment, entrepreneurship, and personal relationships—Bliss Keys emerges as the catalyst for individuals navigating the pivotal transition from outdated modes of operation to a transformative new paradigm. Our guiding philosophy centers on empowering leadership figures to unearth their authentic selves, fostering a profound understanding of their core identity. It is within this self-awareness that a blueprint for a purpose-aligned and effective path forward is illuminated.
In the nuanced tapestry of leadership evolution, Bliss Keys recognizes that the journey towards one's ultimate self requires a resolute commitment to self-discovery. This commitment serves as the linchpin, enabling leaders to transcend entrenched patterns and pave the way for meaningful change. Our approach goes beyond the superficial, delving deep into the roots of identity and purpose, to foster a genuine transformation that is not only sustainable but also liberating.
Drawing from a wealth of experiential knowledge, Bliss Keys operates with an air of sophistication and natural authority. Our methodology is infused with a lightness that stems from a profound understanding of the simplicity inherent in what truly is. This is not just about change for change's sake; it's about crafting a robust foundation for individuals to become architects of change, allowing their personal liberation to cascade into the very fabric of their industry, organization, or family.
Precision-guided coaching meets the wisdom of experience at Bliss Keys, where the journey to becoming one's best self is not just a pursuit but a profound transformation, creating ripples of positive change across diverse domains.
Explore Engagement Options
Unlock Your Purpose DIY:
Transform at your own pace with our Online Masterclass.
Investment: $197/month

Open enrollment;

 unlimited spaces available; Application required
Unlock Your Purpose Collective:
Immerse in transformative growth with our Small Group Coaching.
Investment: $1,000/month.

Enrolling now

; Limited space available; Application required
Holistic Leadership & Freedom Coaching: 
Elevate your leadership and relationships with our exclusive 1:1 Coaching with Franciscca.
Investment: $2,000/month.

One spot

 available; Application required
Acting From Source: 
Excavate the seeds of your soul-directed journey with our exclusive 1:1 Coaching with Franciscca.

Inquire for pricing and details

One spot

 available

;

 

Application required
Discover the Apex Experience
On-Call Coaching, Live-In Consultation and/or On Location. Elevate your leadership journey with unparalleled support.

Currently Sold Out. Inquire for pricing and details, and secure your spot on the waiting list.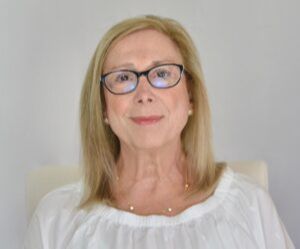 Beth Gulas
CEO Beth Gulas Consulting, CA
I thought I had done my "work" on myself but found that Journeywork took me to a whole other layer. Francisca helped me to travel through this with her expertise and very calming voice. As I was driving home, I felt untethered to the past. It was as if this was the last piece of the puzzle and I'm happy to report the continuance of this feeling months later. It was probably one of the most effective "journeys" I've ever experienced. Thank you, Francisca — I'm so grateful.
David Marcus, MD
Radiation Oncologist
About a year ago, as a number of transitions began to appear in my life, a friend recommended that I connect with Francisca Bronwyn. I took his advice, and, as I've navigated these changes, I've been incredibly fortunate to have Francisca in my corner.

Much of my work with Francisca has been focused on reorienting the way I understand and relate to myself. This process has started with uncovering some of my most deeply held subconscious "limiting beliefs". Francisca has guided me to a new perspective around these beliefs, and in doing so, she has helped me to shift into greater alignment with my values.

In addition to offering a transformative approach, Francisca is also deeply empathic. She's a master of "meeting me where I am" on any given day, which makes me feel seen and understood. Having created that foundation of safety and authenticity, Francisca skillfully guides me to new personal insights in just about every session.

The work that I've done with Francisca over the past year has been deep and meaningful, and her guidance has been instrumental in helping me to navigate an important time in my life. If someone reading this is looking for a coach who is deeply intuitive, attentive, skilled, and compassionate, they've certainly found the right person.
Ariela HaLevi
Co-Founder and Director at Soul Centered
Working with Francisca has been such a gift to me, both personally and professionally. She has a magical ease about her that guides her clients into opening to the truth of who they are. I have found profound changes and shifts in old beliefs that have been holding me back from becoming the woman I truly am destined to become. After working with Francisca, I see the shifts and blocks and see the vision of my whole self and who I truly am. It has been life-changing and her intuition and truth shine through in every session.
"This was the fast track to finding my purpose and my path in life and worth every penny."
Cinnamon Nuhfer, MLHR, Intuitive Healer
Simon A. Luthi
Managing Director and GM Chase Travel, Reiki Practitioner, DE
Francisca Bronwyn's Bliss Keys Program is a must for anyone interested in finally transforming old and stuck emotional patterns. The Bliss Keys Process will ultimately guide you to find your higher purpose and well-being. Be ready to experience true physical, emotional, intellectual, and spiritual breakthroughs.
Violet Simpson
Realtor, CA
A true angel that assists you in peeling off the layers until you reach that golden nugget.
Jafree Ozwald
LifeCoach, CO
The journeys I had with Francisca were very healing and insightful. She has the ability to see through to your core issue and help you get beyond it. She helped me to have more love and compassion for myself while also allowing me to see what my old habit/pattern was more clearly. She's a natural healer. Anyone who gets the chance to work with her is very fortunate.
Oshrat Elka
Business Owner, CA
For more than 12 years I lived my life in fear, anxiety, hiding from people and from my own self, being in an unhealthy marriage, I felt dead from the inside. I decided to see Francisca. One session that's all it took for me to bring the light into my life. After that session I had the courage to do things, to create, I felt motivated. I opened up a catering business and after a year I became a massage therapist. I became social like I have never been in my life. Today I live my life from a positive and a happy place. I feel freedom. I highly recommend Francisca as a practitioner to Everyone.
Hunter Fite
Actor, CA
Exploring the journey work with Francisca has been one of the most powerful one-on-one healing experiences of my life. Francisca creates a safe and loving environment and allows you to simply jump off into a deep and meaningful spiral of emotions until you reach the other side, which is experiencing your own soul. Layer after layer you will come to terms with old tantrums and pains and start a forgiving and healing process. As an artist I have been able to express myself with much more freedom and confidence, trusting the very core of my instincts, of my soul. I will never be able to thank Francisca enough for the empowerment I have accessed through the journey and strongly believe she has a God-given gift for this type of work.
David B. Baron
M.D., FAAFP, Family Medicine, Founder/Owner Primary Caring of Malibu Medical Group, Inc., CA
Bliss Keys is an effective step-by-step program that leads you ever closer to and able to hear more clearly the quiet inner voice of your highest self; beyond ego, beyond circumstances, beyond doubt or preconceived limitations. If you are seeking a path to greater happiness and contentment, and true healing of past or current wounds, Francisca will lovingly lead you there.
"I feel blessed that we did this work. I feel grateful. I feel like I'm forever changed. I will never be the same. I now have much more freedom, power, and possibility in my future."
Paige Parsons Roache, Producer, Activist
Maria B.
Owner/Director, Wonderkids, CA
I have no words to express what Francisca's Journeywork did for my life and, by default, the lives of my children. At a time when I felt as though I would not be able to overcome a most terrible grief, depression and pain; Francisca, with all her empathy and wisdom of the inner self was able to draw me back out in giving me a new meaning for my life. The experience provides for a powerful awakening, such that her devotion and love of humanity makes a visit essential and necessary for any growth or understanding of one's soul.
Bob Levy
Life Coach, MI
The joy I felt was indescribable. Through this process called The Journey, I had been escorted by a gentle, loving, caring voice with the skill and talent of a master artisan into this place of freedom… Thank you for your commitment to serving truth and for partnering me in my Journey of healing.
Samantha Farber
Financial Advisor, CA
I thought I'd have difficulties with this type of work because I've found any kind of meditation exercise hard in the past. But I've been wanting to quit smoking for years, so I thought I'd at least try. It turned out that it didn't matter that I felt I wasn't going 'deep enough' because the fact is that, after, I quit smoking. I have tried to quit countless times and found it was like I was denying myself something I wanted. This time it feels like I never smoked. The craving is gone.
Pat Kendall, Ph.D.
Senior Journey Practitioner, CO
Francisca's Journey Practitioner Program Case Studies Assessment: It's such an honor to soak in the clarity, tenderness and deep, deep Grace of your case studies. You are truly "letting Source do the doing," and this is allowing you and your clients to move deep, deep beneath the surface issues they bring in. I salute your gentleness and flexibility, and sense your special gift for working with mind types will be put to use. Bravo and a deep Namaste.